CCAST-Tsinghua School on
Calorimetry for International Linear Collider
Beijing, China. April 22-26, 2009.
Organizers: Roman Poeschl (LAL)
Yuanning Gao (Tsinghua Univ)
Sponsors: China Center of Advanced Science and Technology (CCAST)
Center for High Energy Physics, Tsinghua University (TUHEP)
Lecturers: Paul Dauncey (Imperial College)
Christophe De La Taille (Laboratoire de l'Accélérateur Linéaire – Orsay)
Imad Laktineh (Institut de Physique Nucléaire de Lyon)
Lucie Linssen (CERN)
Roman Poeschl (Laboratoire de l'Accélérateur Linéaire – Orsay )
Frank Simon (Max-Planck-Institut für Physik - München)
Tohru Takeshita (Shinshu University )
Mark Thomson (University of Cambridge)
Jae Yu (University of Texas Arlington)
Registration: Participants from Mainland China will be registered by CCAST. Other participants should send emails to Y. Gao and/or R. Poeschl for registration not late than March 15, 2009.
School fees: No registration fee for all participants. Participants from outside Mainland China will have to pay for their own travel and lodging (~50 US$/night).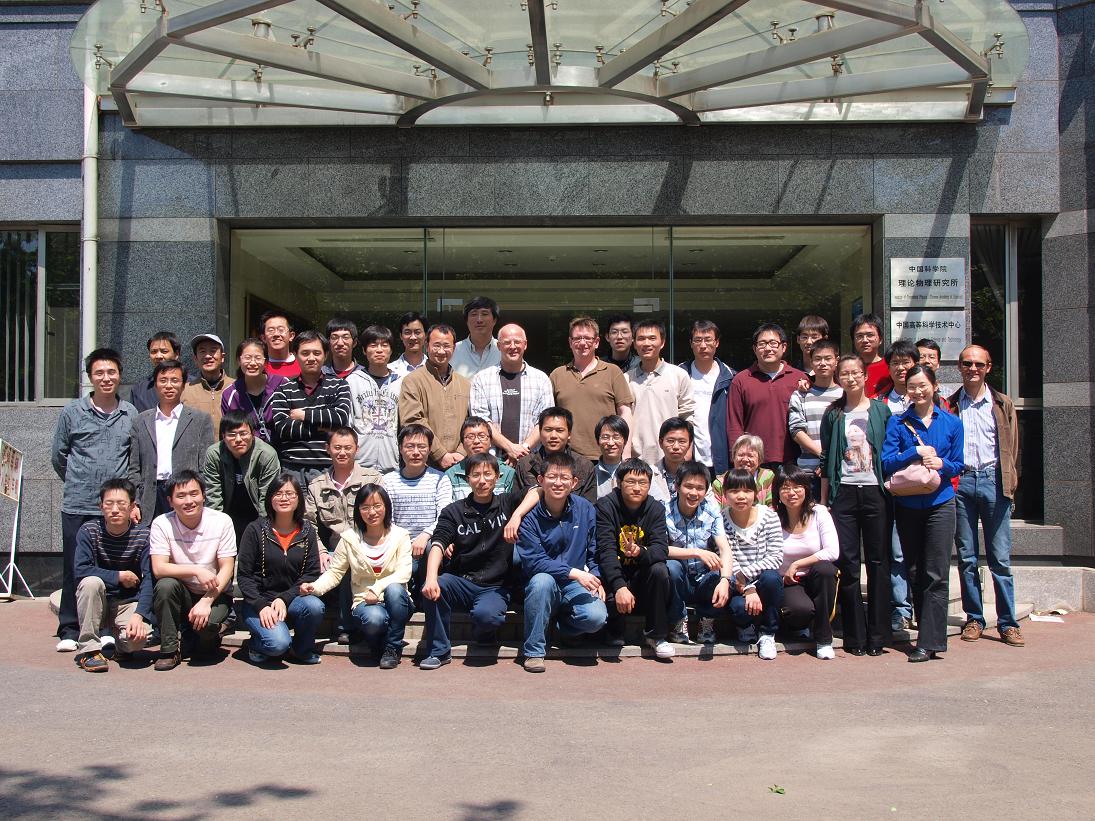 Click here for slides &nbsp &nbsp &nbsp &nbsp Click here for more photos
Program
22/04/2009

Time

Title

Lecturer

9:00- 9:15

Welcome Speech

9:15-10:00

Introduction to Calorimetry (1)

R. Poeschl

10:00-10:45

Introduction to Calorimetry (2)

R. Poeschl

10:45-11:00

Coffee break

11:00-11:45

Introduction to Calorimetry (3)

R. Poeschl

11:40-12:15

Discussion with Students

R. Poeschl

12:15-14:00